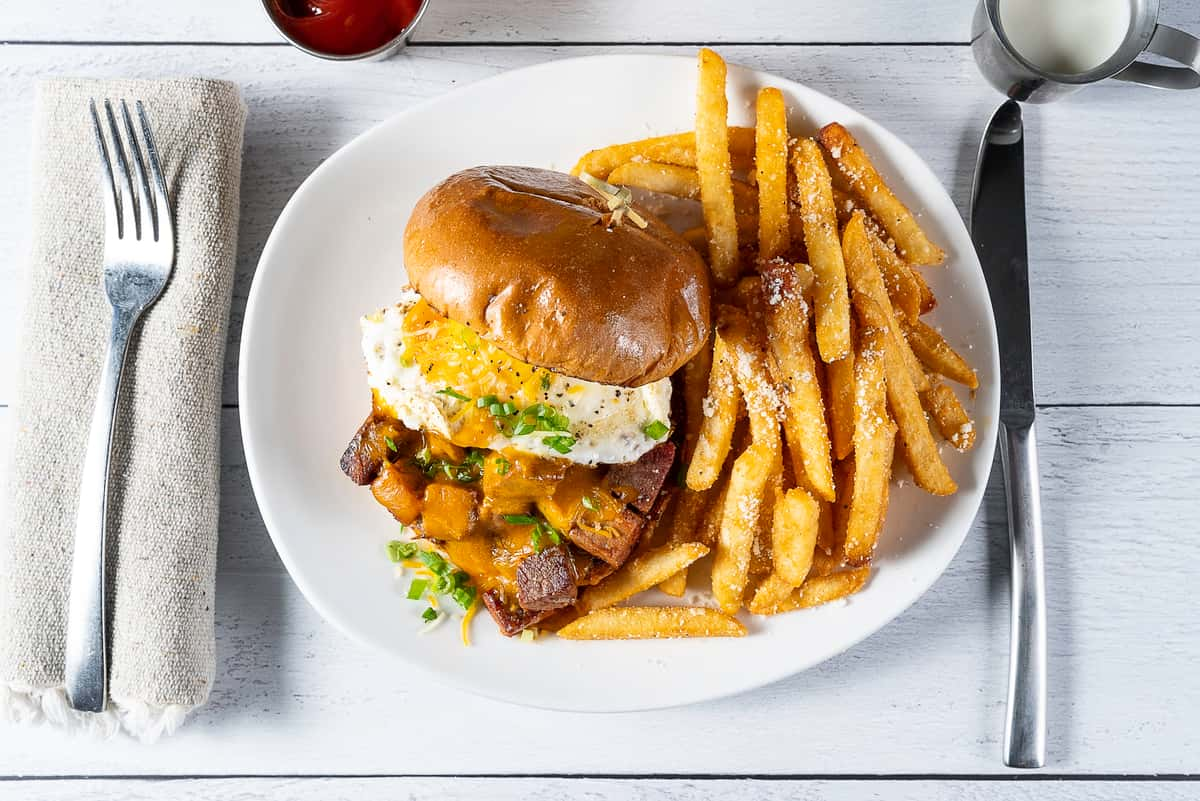 Menu
Become a T's VIP Today!
Join our T's family and be in touch with new menu selections, seasonal events and neighborhood happenings. Breakfast Brunch Lunch All Day. Every Day.
All Day. Every Day. Menu
T's Winter Specialties
Warming up the season with T's and the flavors of a New England winter!
From the Coffee Bar
Fresh ground + locally roasted!
Craft Cocktails
At T's or at home. Craft cocktails can travel.
*Limited Time Specials
T's Top 10
Our "Eggstraordinary" Specialties
~Because eggs are the center of the culinary universe!~
Benedicts
All benedicts are made w/ two cage-free poached eggs + served w/
your choice of crispy home fries, Greek-style vanilla yogurt or fresh fruit.
Egg-Wiches
Our egg-wiches are served w/ crispy home fries.
Omelets
T's omelets have three cage-free eggs served w/ artisan toast +
crispy home fries. Fresh fruit or Greek-style vanilla yogurt may
be substituted. Substitute egg whites at no charge.
Pancakes, Waffles + French Toast
Served w/ T's maple cinnamon butter + warm syrup.
Soups
available from 10:30 am
Soups are served w/ ciabatta toast.
Choose 2
Choose half a sandwich and pair it up with a crock of soup or a half salad. 

Just 8.99
Salad Bowls
All our salads are served w/ ciabatta toast.
*** Add grilled chicken tenders, Dijon chicken salad or carved turkey breast +2.99
***Add sliced avocado +2.59
***Add a hard boiled egg +1.29

House-made dressings: Caesar, Buttermilk Ranch, Sweet Balsamic Vinaigrette + Bleu Cheese.
Hand-Helds ~ Sandwiches + Burgers
Hand-helds are served w/ your choice of seasoned french fries or house-cooked kettle chips.
Kids Combos!
Includes a CHOICE of fresh fruit, crispy home fries or french fries + a kid's cup of apple juice, orange juice, lemonade, whole milk, coffee milk or chocolate milk.
T's is committed to serving you the best responsibly harvested ingredients possible. 
We support family farms, serve meat without added hormones, and source organic ingredients when practical. 

Consuming raw or undercooked meats, poultry, seafood, shellfish, or eggs may 
increase your risk of foodborne illness, especially if you have certain medical conditions.