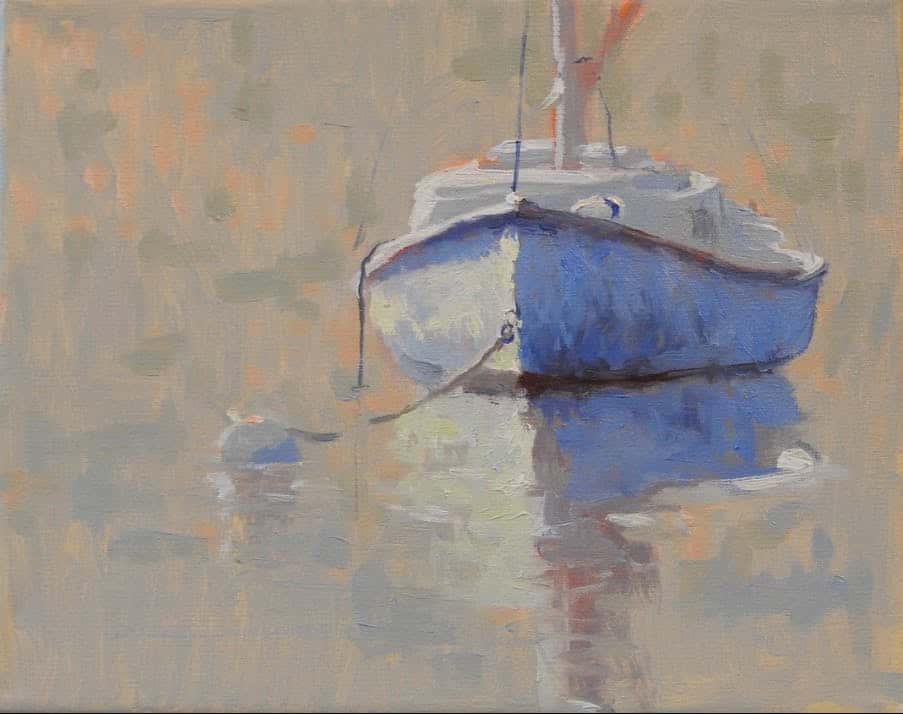 The Art of T's
Inspired by the artistic commitment of Cofounder Anthony Tomaselli, art is a valued treasure here at T's. At T's, we are careful to incorporate beautiful and aesthetically pleasing pieces into the ambience of T's. Each location has been uniquely designed with great care. Read on for a few of the ways that you can share in the Art of T's...
PAINTINGS BY ANTHONY TOMASELLI, ARTIST AND CO-FOUNDER OF T'S.
Born in 1955 in Rhode Island to an Italian-American family, Anthony Tomaselli has had a passion for the visual arts from a young age. As a student at Rhode Island College, Anthony worked under dedicated, thoughtful, and passionate educators who left an enduring mark on his work as an artist and teacher in his own right. It was at RIC that Anthony developed paintings, which were provocative and political during a time of great unrest in the United States. This work would later give way to paintings that explore the play of light over his native New England with a sense of reverence and spirituality.
HAND THROWN POTTERY BY FAMILY OWNED DENEEN POTTERY
A second generation family business established in 1972, Deneen Pottery mugs are carefully crafted in the U.S.A. While every piece of pottery shares the same level of quality, each one is also individually created by hand so that no two are exactly alike. Deneen mugs are hand held true works of art. As a family business ourselves, we are honored to share their life's work at T's.
VINTAGE AND CUSTOM STAINED GLASS
Look around all three T's locations to appreciate the beauty of both vintage and custom stained glass. The vintage stained glass in the Cranston location, for us, is a symbol of friendship and true community spirit. The stained glass you see in our location, once graced the home of Ralph Pascal, a longstanding neighbor of T's.
A STORY TOLD IN TILE
Custom tile murals by Coral Bourgeois of Pawtucket, RI represent snapshots of the T's journey. A glance at each tile unfolds the sharing of family, friends, team and community, the true fabric of the T's story.