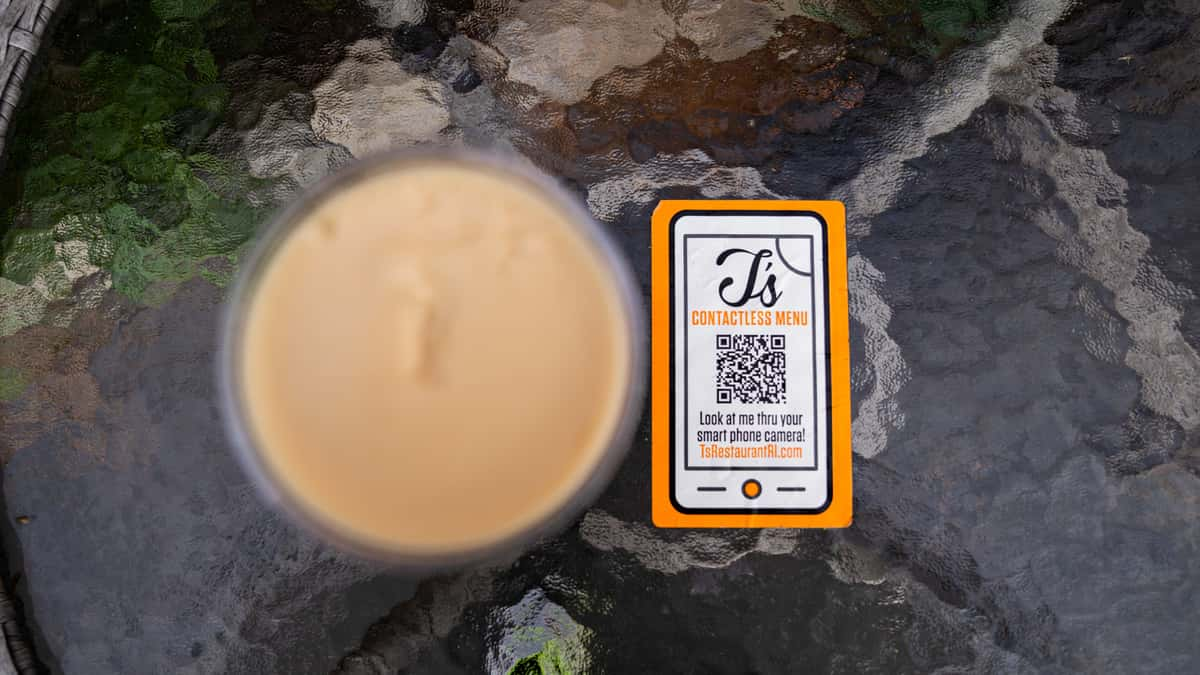 Fresh Friendly + Safe at T's
Fresh Friendly + Safe at T's
At T's, we have always upheld the highest standards when it comes to safety and sanitation. We are committed to a "we care" philosophy in everything we do. Fresh Food + Friendly Smiles also means a clean and safe environment for you to share comfortably and confidently with family + friends. Knowing that your safety is our top priority, we have added specific measures and steps to our safety protocol. Here are some of the added measures we've put in place so you can feel good knowing, at T's, we are with you every step of the way.
Contactless Menu-simply hover your camera on your phone over our QR code to view our contact free menu.
Screening-All T's team members are 100% onboard safety-for-all precautions. In doing so, they wear protective face shields, practice kit mate hand washing and pretext before entering the buildings.

Improved packaging-Tamper proof stickers added to all curbside pick up and delivery orders(including craft cocktails)
Additional Protective Measures-Plexi stations added inside the restaurants
Social distancing measures-Conscious, strategic decision-making around day to day business to minimize close contact

Increased sanitation-High traffic spots are cleaned with disinfectant and handwashing is a top priority

Enjoy T's your way-Visit us however you feel most comfortable(in-house/curbside pickup/delivery)

We know that things are different during this time. The standards we've put in place at T's enable us to still deliver fresh food + friendly smiles to you.
Fresh, Friendly + Safe.