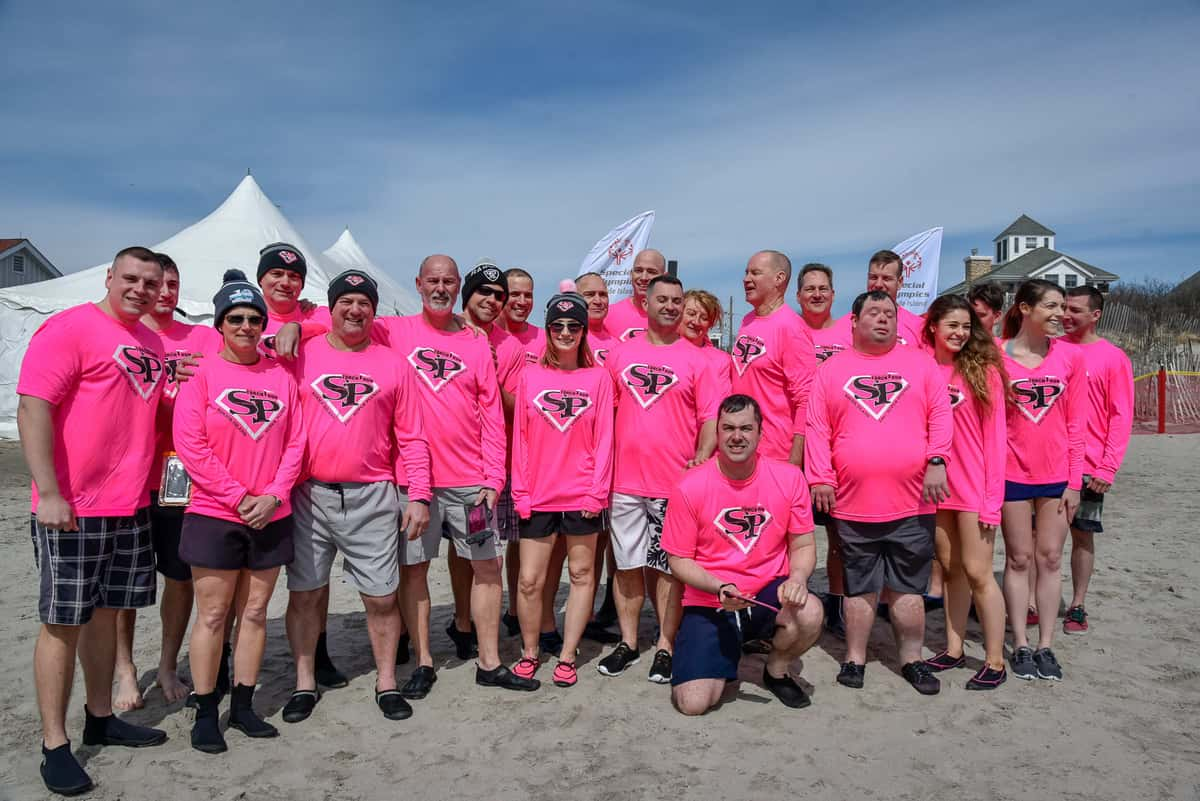 T's Supports the Super Plunge Team for Special Olympics
T's Supports the Super Plunge Team for Special Olympics
At T's, we care about our communities and we value community involvement. We give back to a host of local community organizations from baseball teams to school fundraisers. For the month of February, we're supporting the Torch Run Rhode Island Super Plunge Team for Special Olympics RI.
The SUPER PLUNGE is an effort to increase awareness and fundraising for the Special Olympics Rhode Island. Super plungers plunge into the frigid Rhode Island water not once, but 24 times (one per hour) over a 24 hour period! Full submersion, regardless of the weather, plungers commit to no backing out!

Each Super Plunge participant has a different reason for participating. There are 3,900 Special Olympics RI athletes who participate to support SORI sports programs that provide opportunities for each athlete with no cost to them.
Long time customer, Ann-Marie,who plunges with her husband, in honor of her nephew, is a true champion of the cause and has been T's connection to the Super Plunge. Ann-Marie's passion for the plunge and her commitment to the growth and success of the Super Plunge is inspiring.

Our T's Cranston manager, Brian Burgjohann is participating in this year's Torch Run plunge. We proudly support our managers efforts to give back to the community and are grateful for a management team that champions good work in the neighborhood. Our fingers are crossed for a warm March day, Brian!
At T's we believe it's all about the journey. We're grateful to the amazing folks in our community doing really incredible/inspiring work. Thank you for allowing us to hold it up and share it with you. To donate to the Special Olympics RI Super Plunge Team, visit any of our 3 T's locations and sponsor a hang tag. If you'd like to cheer on the Super Plungers, the event begins at 1pm on March 21 at Salty Brine State Beach. Good luck to the team from everyone at T's!